Did you know there are 10 (and growing!) grandchildren that love to stop by the offices to say hi? Just in time for the whole family's eye exams, some of the Kiddos of VE wanted to share their favorite frames with you!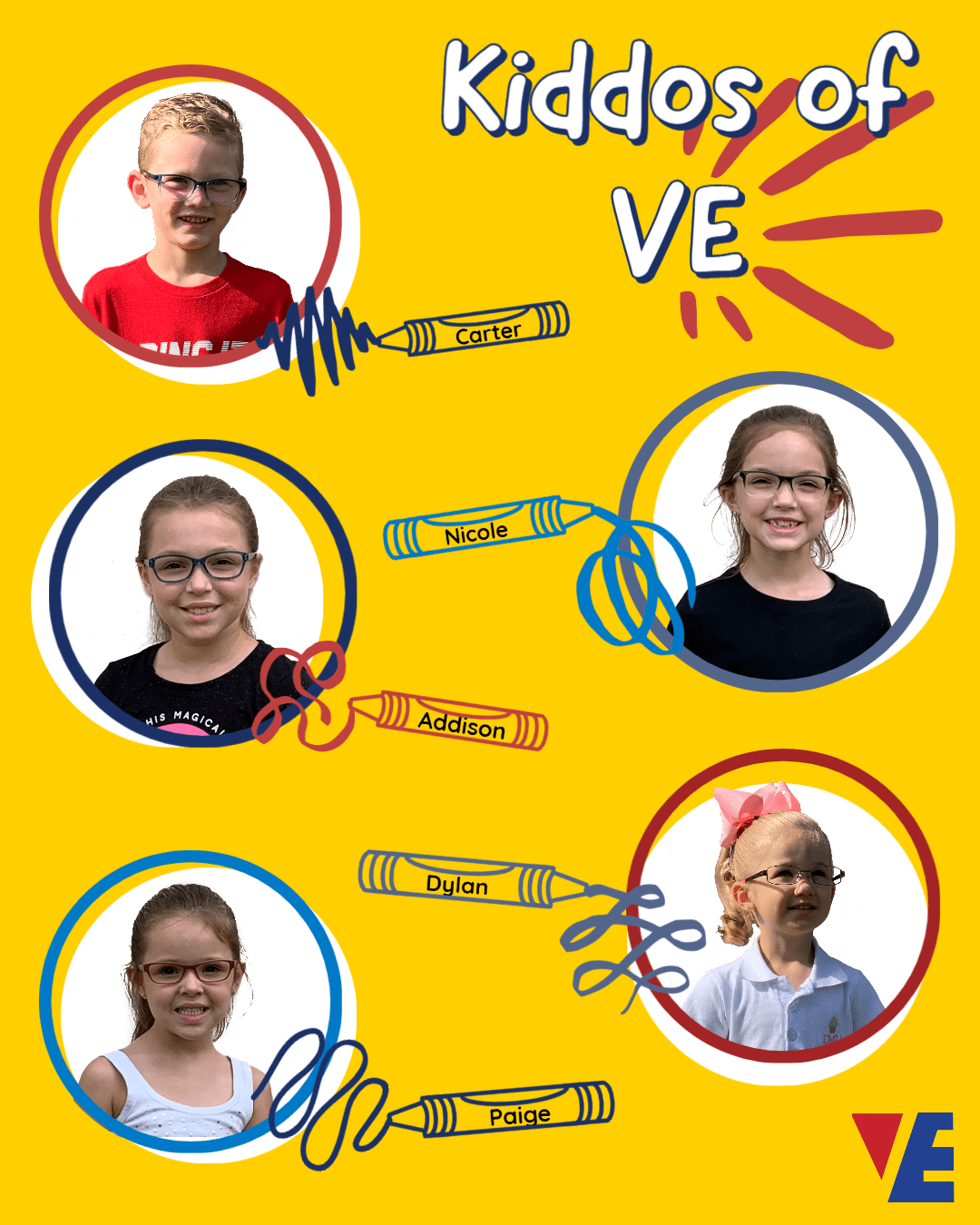 Here's what they love:
Carter channeled cool blue tones with the LOL-26 in Blue/Fade.
Nicole found a frame that would have everyone green with envy: the Runway Tween 31 in Green/Gradient.
Addison was all in for a blue frame and went with the Runway Tween 33.
Dylan wanted to match her bow with the LOL-15 in Purple/Pink. The LOL-29 in Matte Pink was a close second!
Paige wanted perfectly purple frames and chose the Runway Petite 5.
As a family owned and operated business, we understand the need for eyewear for all ages. Check out our Laugh Out Loud, Runway Tween, and Gamer collections for your kiddos today.
Until next time, thank you from our family to yours.